Main content starts here, tab to start navigating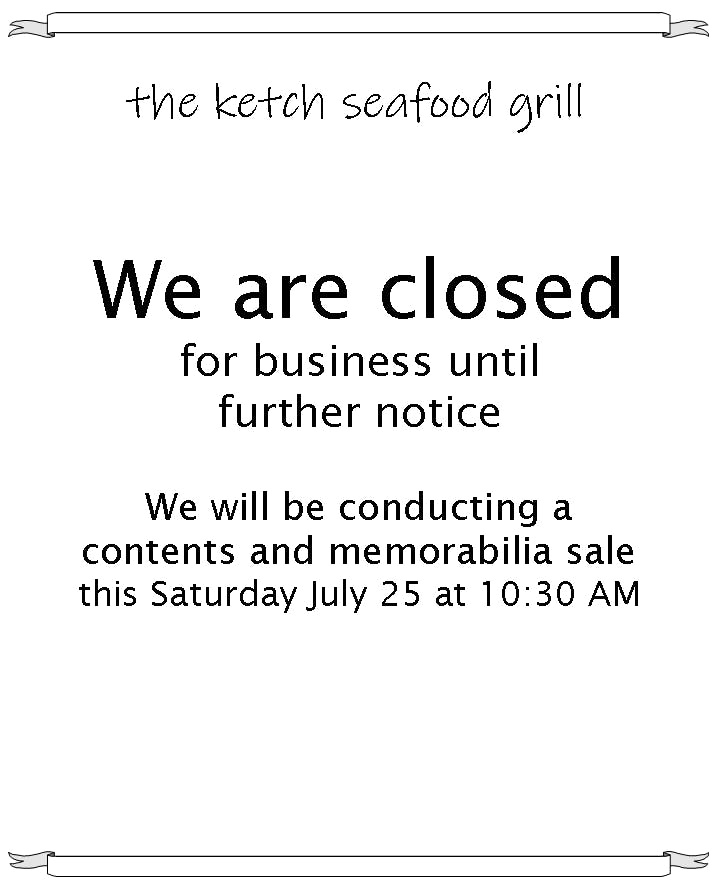 Ketch Rewards
As a special thank you for over 22 years in business, we are proud to introduce our preferred customer rewards program, the program that pays your back for your continued support from all of your friends at The Ketch Seafood Grill.
It's easy to join, just ask your server on your next visit.
The Ketch Seafood Grill Rewards Cards Terms and Conditions:
The Ketch Rewards Card will take effect on the day of issuance.
The cardholder must be 21 years of age and only one card can be issued per person.
Rewards will be earned on food purchases at a rate of 1 point per eligible dollar spent before tax and tip. After you obtain 150 points a $5 reward will be added to your card, which you can redeem or retain for future use.
Rewards apply to dine in and carryout food purchases. Some discounted items, happy hour food and alcoholic beverages do not earn rewards
You cannot receive reward points for Gift Card purchases, Gift Card or Reward Card redemptions.
You may provide your phone number at any time. This will allow you to obtain and redeem rewards by using your phone number if you don't have your card.
Lost or damaged rewards cards can only be replaced if you have provided your phone number in advance. Rewards are not transferable.
Rewards and Gift Cards will not be redeemed after transfer of ownership or closure of the restaurant.
Rewards can be earned on credit card or cash payments only (i.e. points are not issued for transactions paid with gift cards or coupons.)
Gift Cards may not be purchased with your rewards points.
Your card can be registered by going online to www.heartlandgiftcard.com. When your card is registered on line you will automatically receive 25 bonus points. It is not necessary to register your card to participate in the reward program. You can view your balance at the web site.
Your email address is kept confidential. We do not sell email lists or phone numbers.
Dining points cannot be exchanged for cash.
If lost a replacement card can be issued by visiting the restaurant and getting a new card.
As long as the lost card was registered or if you have provided your phone number in advance, we can transfer the balance from the lost or damaged card to a new one. If your membership card has been stolen (or your membership number is known to others) call us immediately at (859) 277-5919. We are unable to guarantee a transfer if your rewards balance has been used prior to the card being reported stolen.
Ketch employees are not eligible to participate.